Amazing Shirts for Vietnamese gentlemen
Over 9 years of experience in the field of producing premium men's shirts and men's uniforms, Ti Phu Fashion Co., Ltd. has contributed to bring up the youthful, elegant style for Vietnamese gentlemen. Currently, Amazing fashion brand has become a familiar choice of men.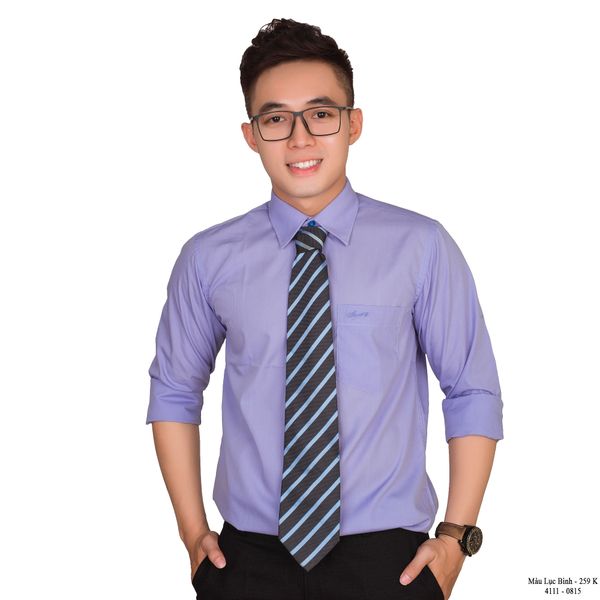 Shirts are simple but indispensable items to men. When men put on shirts, they become more courteous, respectable and mature. With the desire to create the unexpected, inspiring to any wearers, Amazing has launched into the market fashion products with high quality and diversity.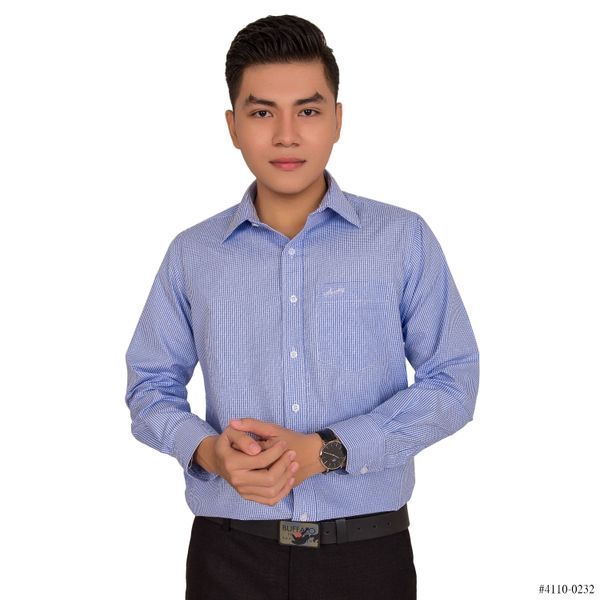 The brand has many designs and various colors, helps the wearers to freely select and change. To any polite gentleman, the sleek style, long sleeve shirt is an indispensable item. Dressing classic pattern, simple shirts together with vests and necktie will help men to look classy and attractive.

A white and blue shirt is a regular costume existing in the closet of a successful man at workplaces. Besides, any man who loves dynamic and youthful styles will be satisfied with the strong checkerboard pattern shirts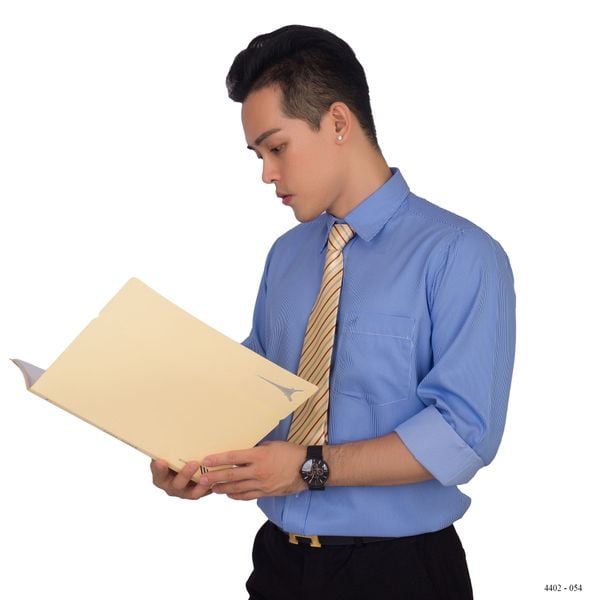 Even when going to work, going out or for parties, the checkerboard shirt is never out of fashion.
Apart from shirts with traditional designs, the brand also creates a wide range of modern style jackets with many variations and unique alternatives. To bring the variety and diversity to the wearers, the designers always focus on creating new colors and designs. Besides, the prevailing fashion trends in the world are regularly updated and applied.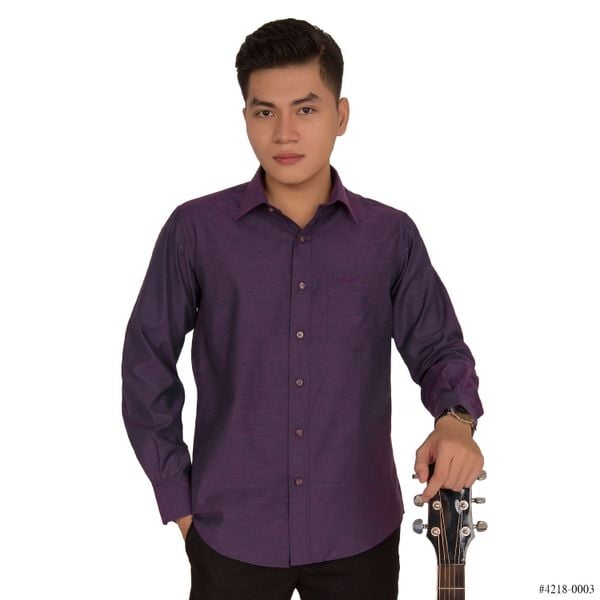 To provide comfort and activeness for the wearers, the products are made of soft and airy cotton, which absorb sweat and bring comfort in daily activities.
Fashion products from this company can meet the needs and cater to all customers with stable quality and reasonable price policy. Ms. Ho Thuy Linh - representative of the company shared "In the 80s, I grew up with rattles of the looms in Bay Hien weaving village. Thanks to inheriting weaving and trading textiles of my family, in 1990, I followed in the footsteps of my parents' occupation. Until 2001, when demands for ready-made garments raised, I started producing fashion clothing items to serve consumers.

Together with investment in machinery and manpower, the products produced can increasingly attract consumers and be popularly chosen. In 2007, Amazing fashion brand was born with desire to continue to create fashion products of high quality for people's beauty as well as life's. When business becomes more favorable, in 2013, Ti Phu Fashion Co., Ltd. was established, continuing on slow but certain and sustainable steps".

Through many built successes, Amazing fashion brand was awarded "TYPYCAL BRAND OF ASEAN 2017". The award once again confirms the quality of Vietnam's fashion brand Amazing, and also is driving force to promote the brand to conquer new heights.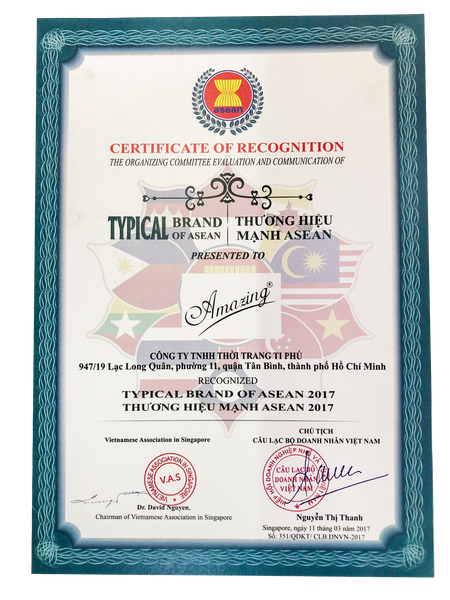 Contact to Ti Phu Fashion Co., Ltd.:
Address: 947/19 Lac Long Quan, Ward 11, Tan Binh District, HCMC.
Tel: 01235 880 990.
Website: amazing.com.vn.
Facebook: facebook.com/amazingthoitrangcongso